People
Faculty Director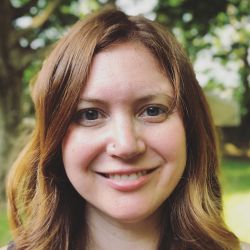 Shannon Sauer-Zavala, Ph.D.
Dr. Sauer-Zavala is an Assistant Professor in the Department of Psychology at the University of Kentucky (UK) and is the founding Director of Clinical Services at the UK Clinic for Emotional Health. Dr. Sauer-Zavala received her doctorate in Clinical Psychology from UK in 2011; she completed her predoctoral internship at Duke University Medical Center and her postdoctoral fellowship at Boston University. She then spent seven years on the faculty in BU's Department of Psychological and Brain Science before returning home to UK in 2019. Her research is focused on exploring emotion-focused mechanisms that maintain psychological symptoms (particularly high-risk symptoms such as suicidal thoughts and behaviors) and using this information to develop more targeted, easily-disseminated intervention strategies. Her research has been supported by NIMH, NIAAA, Templeton Foundation, the Center for Implementation and Improvement Sciences, and the Canadian Institute of Health Research. Dr. Sauer-Zavala has co-authored over 75 peer-reviewed articles, numerous book chapters, and three books. In particular, she is a co-developer of the Unified Protocol and the founding director of the Unified Protocol Institute; she remains involved in consultation and training for this intervention. Email Dr. Sauer-Zavala at ssz@uky.edu and follow her on twitter at @SauerZavala
Post-Doctoral Scholar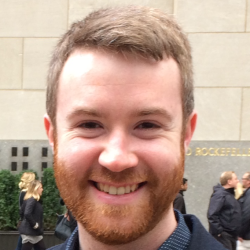 Matt Southward, Ph.D.
Matt is a Postdoctoral Research Scholar in the TIPS Lab. He received his PhD in 2019 from The Ohio State University working with Dr. Jennifer S. Cheavens, and he completed his pre-doctoral internship at Duke University Medical Center. He is interested in using open science practices with translational behavioral research to better understand, optimize, and personalize the processes of change in therapy, specifically among those with mood and personality disorders. To this end, he has investigated facets of emotion regulation flexibility, the quality of participants' emotion regulation skills, and the role of acceptance- and change-based skills on within- and between-person changes in DBT. His research has been supported by funding from the NIH and Ohio State. Matt currently serves as the Social Media Coordinator for the Society of Clinical Psychology (APA Division 12). Email Matt at southward@uky.edu, follow him on Twitter @Matt_Southward_, and see a full list of his research at Google Scholar and on OSF.
Doctoral Students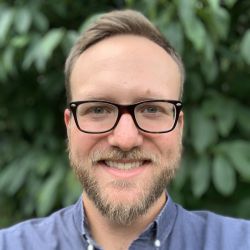 Stephen Semcho, M.A.
Stephen is a third-year doctoral student in the TIPS Lab. He completed his undergraduate work at the University of North Carolina at Chapel Hill and received his Master of Arts in Clinical Health Psychology from Appalachian State University in 2014. Prior to attending UK, Stephen worked as a licensed clinician in Asheville, NC, and contributed to research in substance use, mindfulness, and emotion regulation. Stephen is interested in the identification, classification, and assessment of transdiagnostic factors of psychopathology, as well as the advancement of personalized transdiagnostic cognitive-behavorial interventions. Email Stephen at                                                                                 semcho@uky.edu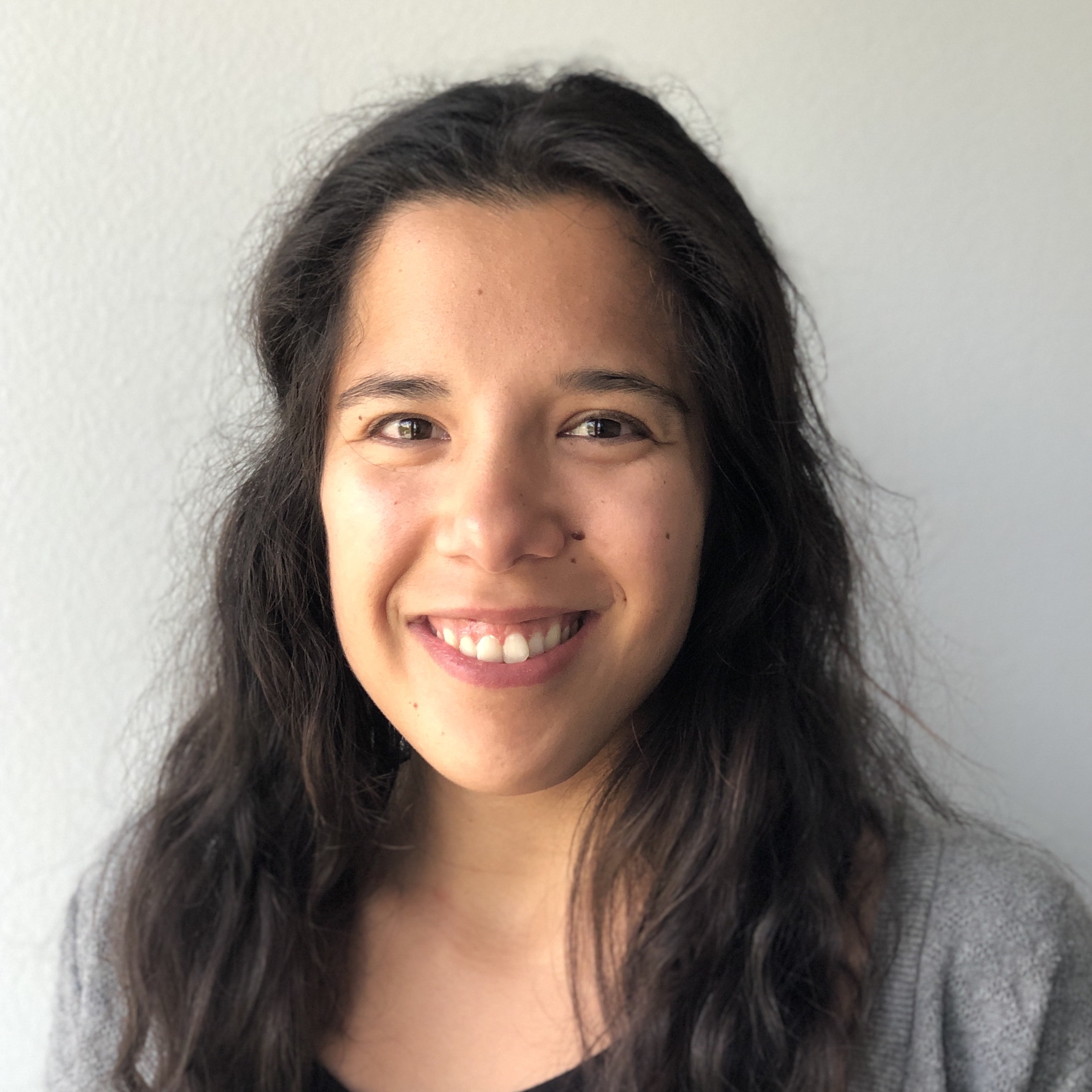 Nicole Stumpp, B.S.
Nicole is a second-year doctoral student in the TIPS program. She graduated from Centre College in May 2018 with a B.S. in Psychology. As an undergraduate, she conducted research on implicit racial bias. After graduation, Nicole served as a Mental Health Technician at The Ridge Behavioral Health System working with adolescents in the psychiatric and chemical dependency units. Nicole is broadly interested in self-injurious behaviors, borderline personality disorder, and outcomes of inpatient treatment. Email Nicole at nicole.stumpp@uky.edu.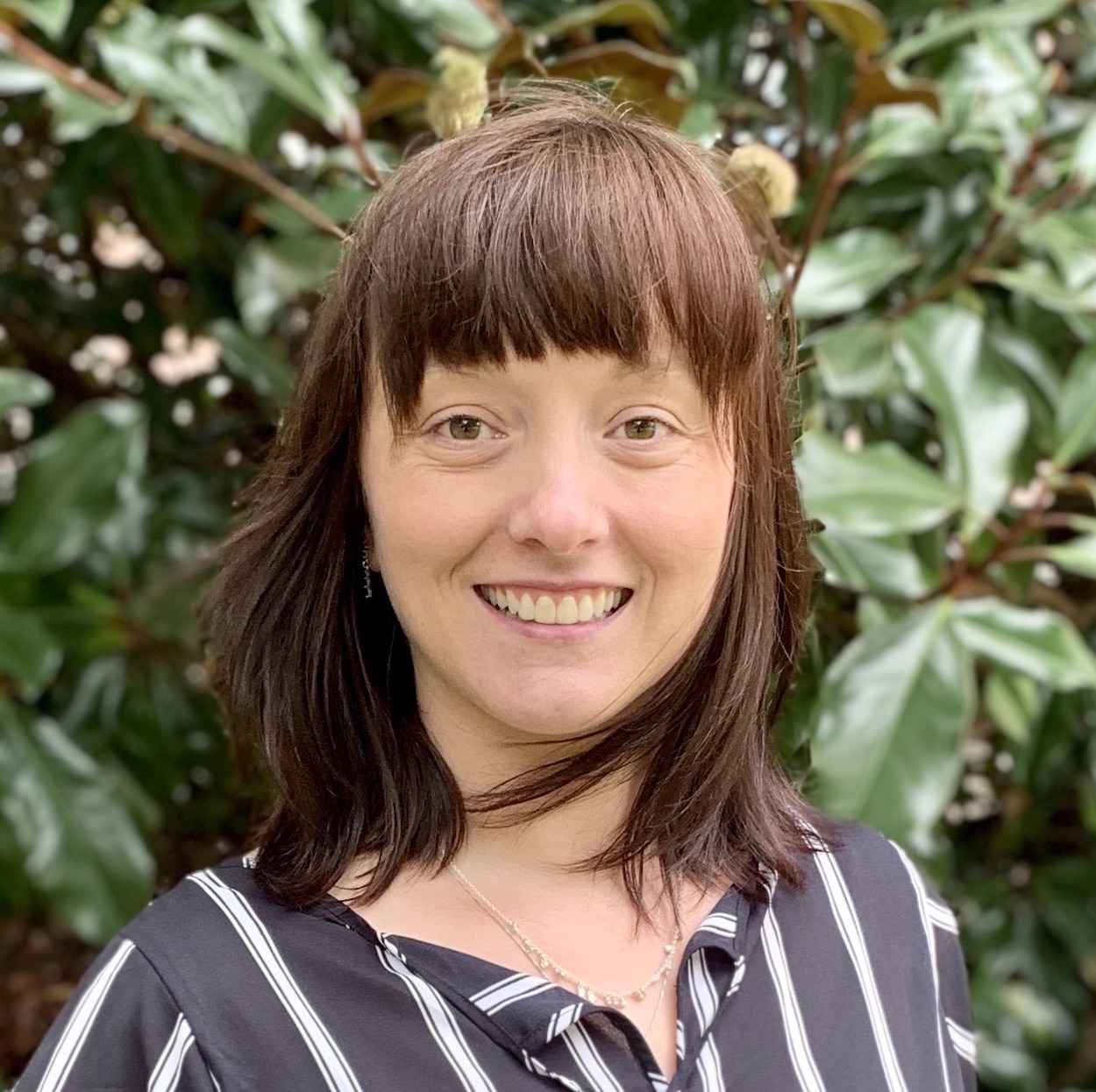 Matina Fruhbauerova, B.S.
Martina is a second-year doctoral student of Clinical Psychology at UK. She received her Bachelor of Science degree at the University of Washington in June 2016. As an Honor's Psychology student and a McNair scholar, she conducted her original research at the UW Center for Anxiety and Traumatic Stress with Dr. Lori Zoellner. Then, she spent 4.5 years working first as a research assistant and later as a lead research coordinator at the Center for Suicide Prevention and Recovery (CSPaR) directed by Dr. Kate Comtois. Though Martina's research interests remain broad, she's passionate about cultivating new ways to understand, prevent, and treat self-harming and suicidal behaviors; the etiology and the mechanisms in the maintenance of severe psychopathology, specifically in borderline personality disorder; and developing methods to predict who will benefit from various evidence-based treatments, and the mechanisms of these treatments. Email Martina at anitram@uky.edu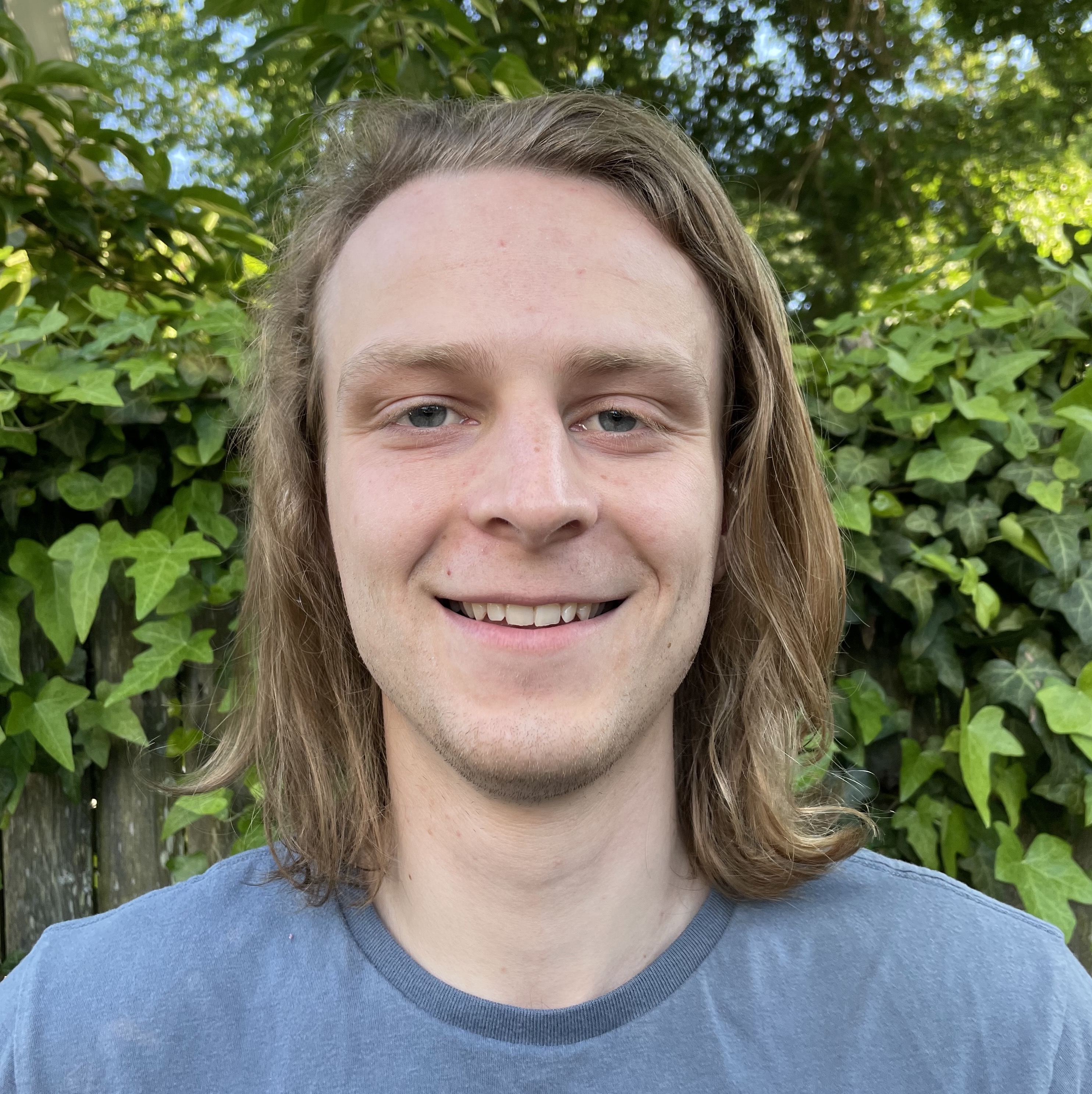 Doug Terrill, B.A.
Doug is a first-year doctoral student in the TIPS Lab. He graduated from Indiana University Bloomington in 2017 with Bachelor of Arts degrees in Psychology and History. After graduation, Doug worked for a year and a half as a Lab Manager in the Family Relationships Lab at Indiana University directed by Dr. Amy Holtzworth-Munroe. He then moved to Rhode Island, and spent two years working as a Clinical Research Assistant in a partial hospitalization program directed by Dr. Mark Zimmerman at Brown University's Warren Alpert Medical School. Doug is broadly interested in suicidal thoughts and behaviors, transdiagnostic mechanisms of psychopathology, personalized treatment, and factors that influence treatment outcomes in a variety of settings. Email Doug at Doug.Terrill@uky.edu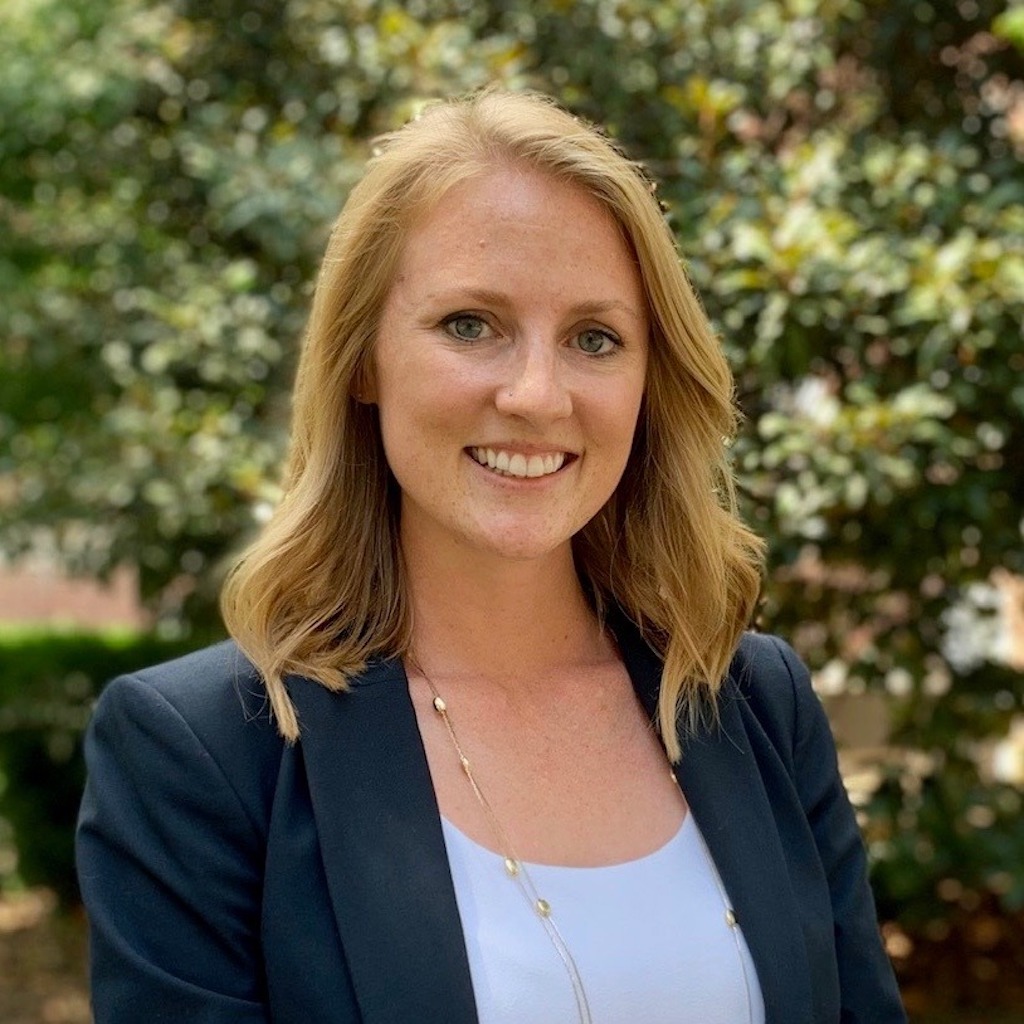 Caitlyn Hood
, M.S. 
 Caitlyn is a six-year doctoral candidate in Clinical Psychology and an affiliate member of the TIPS lab; her primary appointment is with Dr. Christal Badour's research program (STARCC). She is currently on internship at the Charleston Consortium. In 2019, Caitlyn received an M.S. in clinical psychology from the University of Kentucky, where she completed an independently-led project that assessed the influence of trauma-related emotions and PTSD symptoms on pain experiences in college women. Caitlyn's research centers around understanding the co-occurrence of PTSD and health risk behaviors in trauma-exposed, vulnerable populations. Her work aims to (1) inform the development of mental health and substance use interventions and to (2) examine the effectiveness of evidence-based interventions implemented in unique contexts. Email Caitlyn at caitlyn.hood@uky.edu.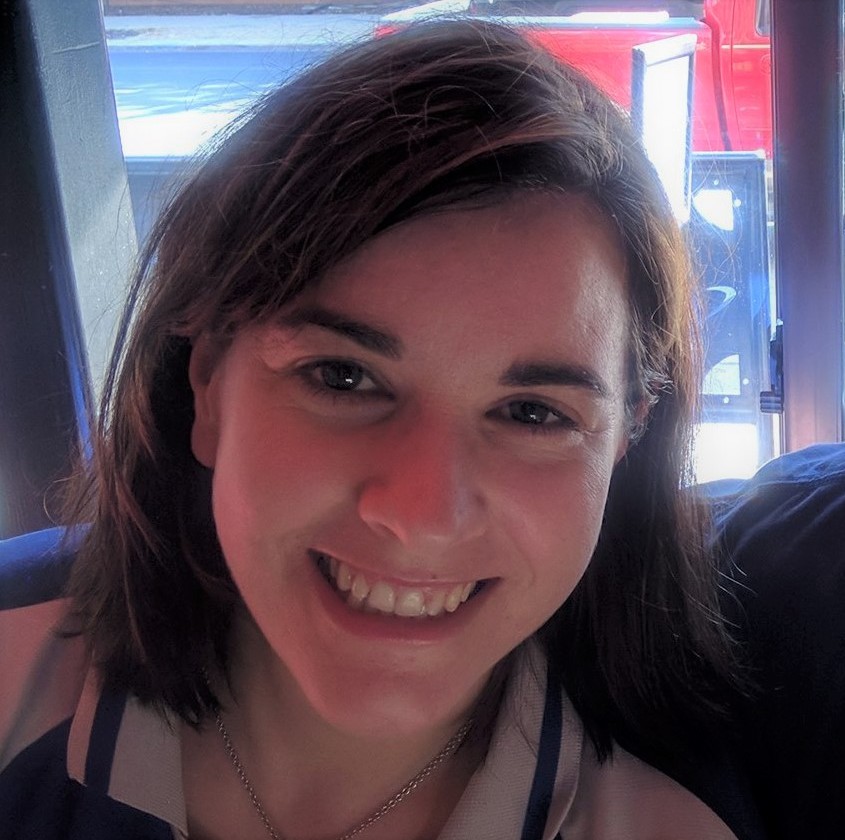 Michelle Smith, M.A.
 Michelle is a fourth-year doctoral student in Clinical Psychology at the University of Kentucky and is an affiliate member of the TIPS lab. Her primary appointment is with Dr. Thomas Widiger's research program. Michelle completed her undergraduate work at the National University of Ireland, Galway, received her Postgraduate Diploma at Cardiff University and completed her Masters' program in Clinical Psychology at Eastern Illinois University. Michelle's research interests include dimensional models of personality disorder, assessment of personality disorders, and the relationship between personality and psychopathology. She is also interested in the development, implementation, and evaluation of targeted mental health interventions. Email Michelle at michellesmith@uky.edu.
Research Assistants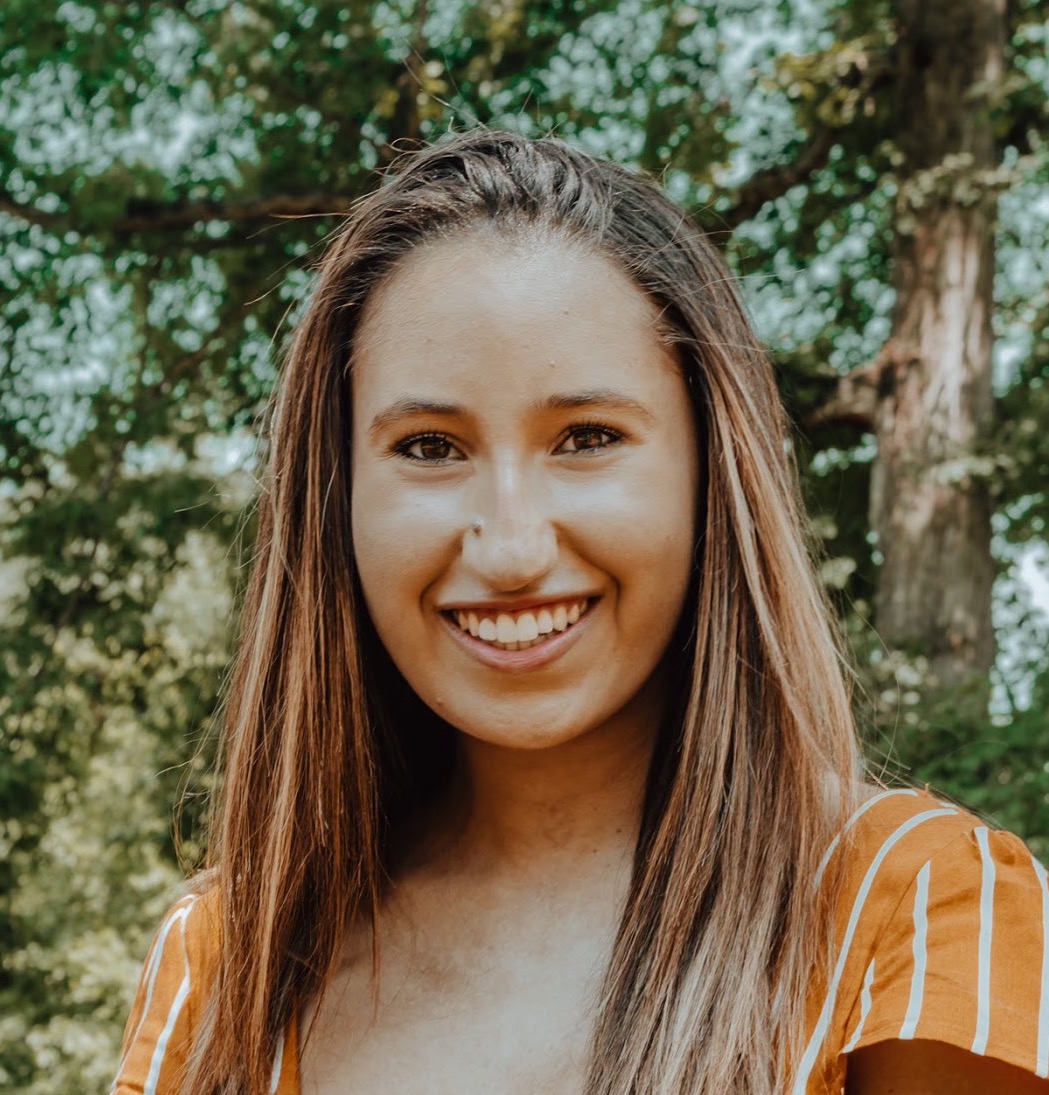 Lauren Cravens
Lauren is a senior undergraduate student at the University of Kentucky who is majoring in both Psychology and Philosophy. Her interests include the practical applications of effective treatments for mental health disorders, especially for personality and anxiety disorders. After completing her undergraduate education, she hopes to pursue a PhD in Clinical Psychology with the goal of applying her research to the clinical treatment of her own future patients.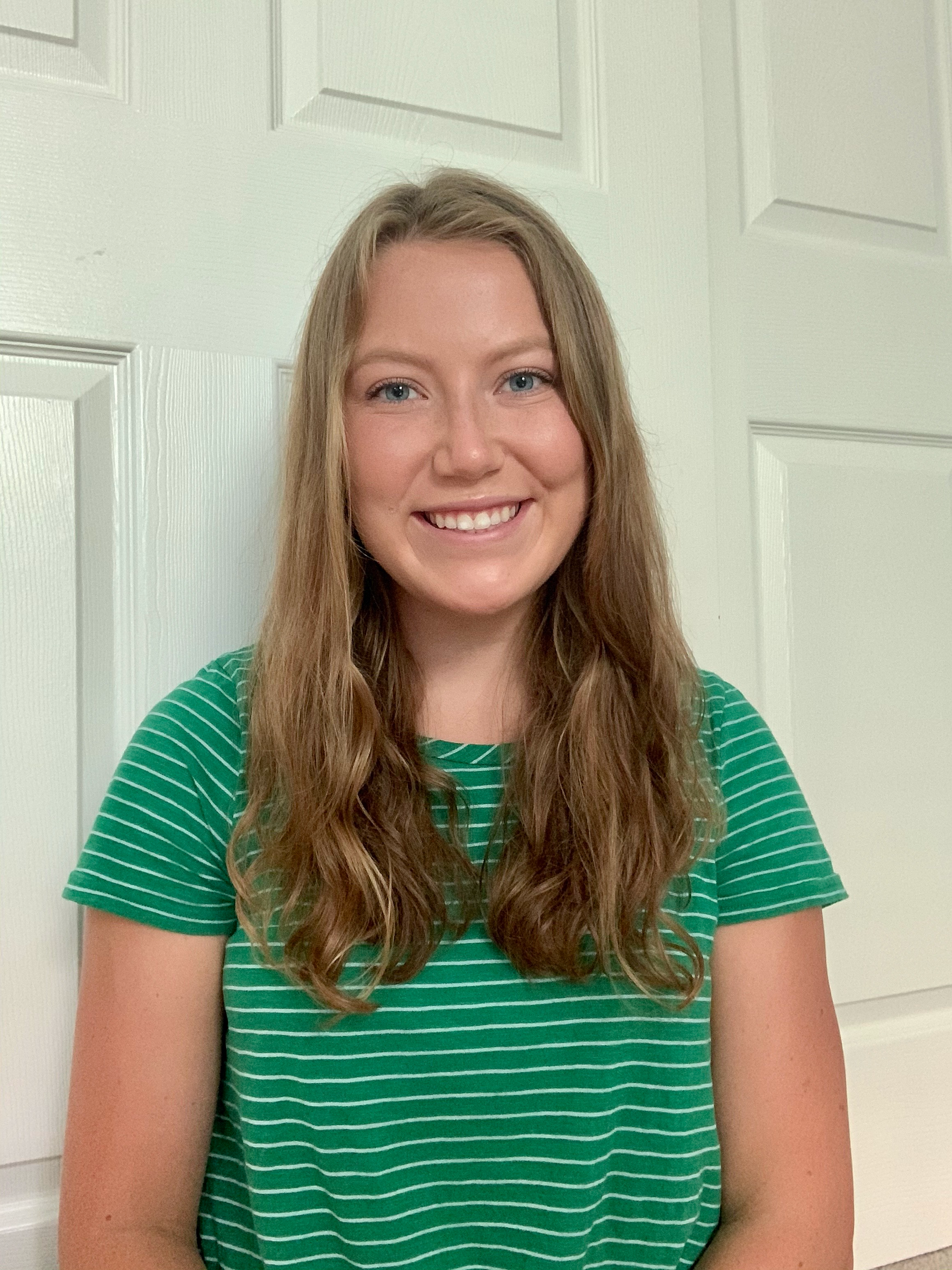 Christy Hadley
Christy is a senior undergraduate student at UK pursuing a B.S. in Human Health Sciences and Spanish. After graduating, she hopes to attend medical school and potentially specialize in neurology or cognitive science. She is interested in how different trauma can manifest different mental illnesses and hopes to learn more about how structured treatment programs can be adapted to each patient to better suit their needs.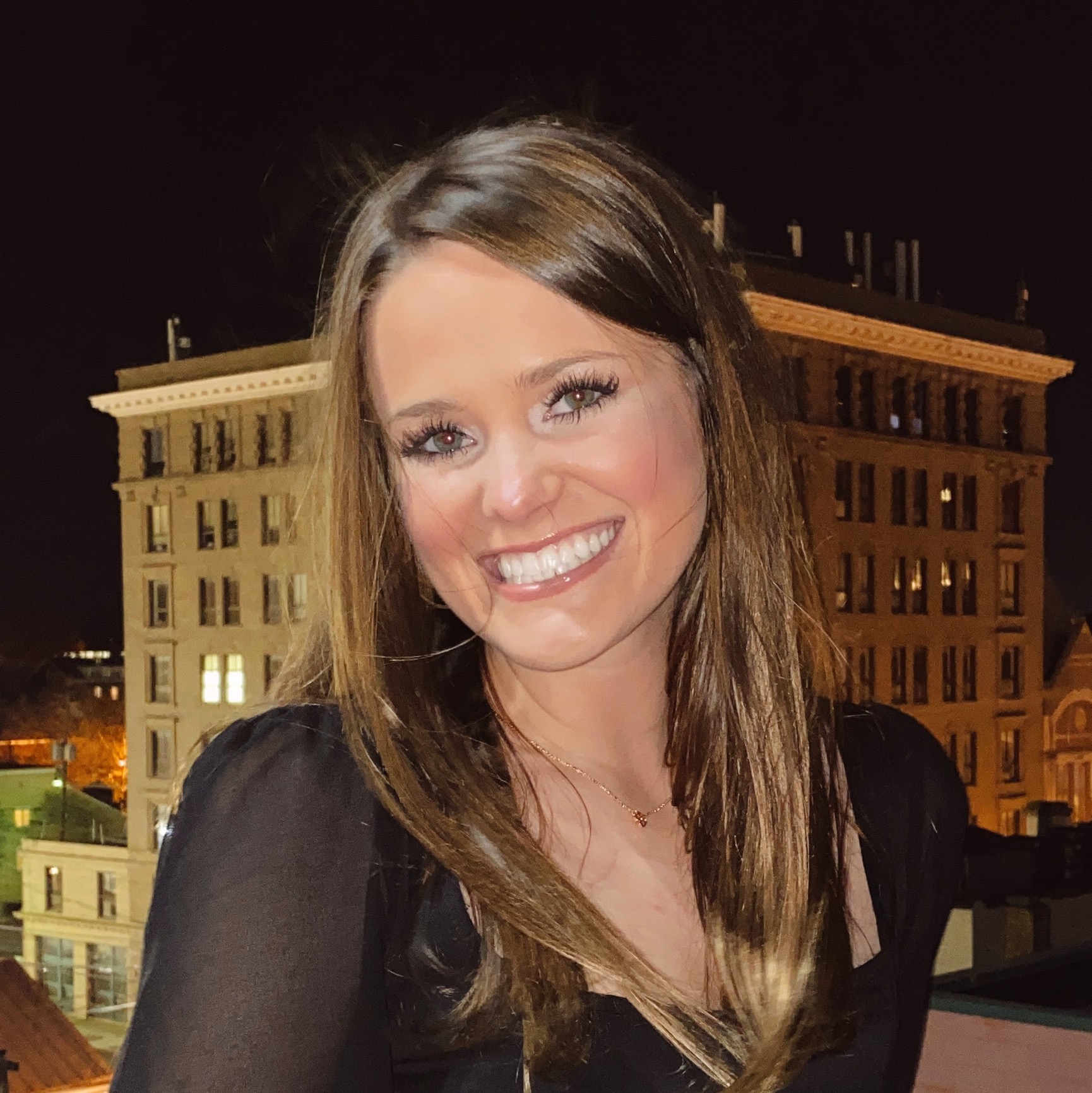 Kat Wright
Kat is a junior undergraduate student at the University of Kentucky pursuing a double major in Psychology and Writing, Rhetoric, and Digital Studies. She has taken part in research at the University of Vermont's Developmental/Clinical Psychology Program where she partnered with an advanced graduate student to write a paper for publication and submit a poster for presentation at a convention. After graduation, she plans on either attending a graduate program to attain a PhD in clinical psychology or law school to receive a JD.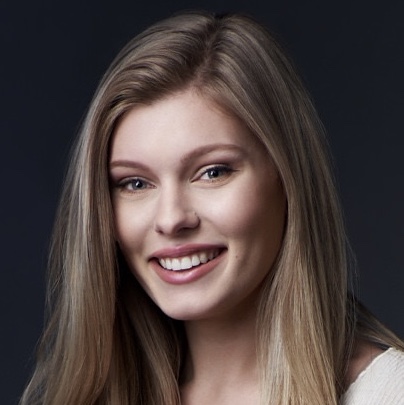 Sara Shroyer
Sara is a junior undergraduate student at the University of Kentucky pursuing a major in Psychology and a minor in Spanish. Her research interests include neuropsychology and finding effective treatments for mental health disorders. After graduation she will be seeking a PhD in clinical psychology.
Leo Miller
Leo is a psychology and neuroscience student at the University of Kentucky. Their goal after completing their Bachelor's degree is to pursue a PhD in clinical psychology with both a focus in research and clinical. Their primary interests involve psychotherapy and neuropathology of mental disorders, especially when working with patients who are diagnosed with schizophrenia, personality, eating, and substance use disorders. Their goal is to provide intervention for psychological disorders using different psychotherapy techniques that their patient receives the most benefit and comfort from. Their goal in research is to help develop different techniques to be used in clinical practice that may be useful for specific populations. Their clinical goal is to make psychotherapy accessible to every population and make it tailored to every patient's goals and wants.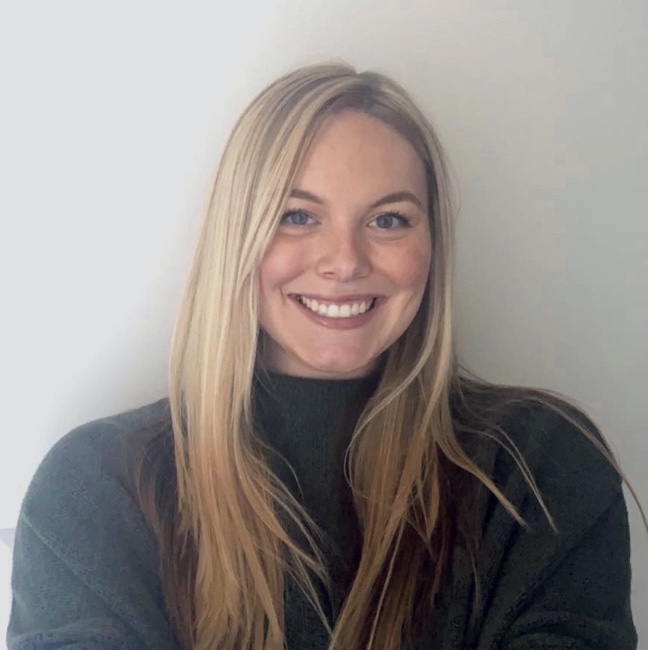 Jorden Coon
Jorden is currently a senior undergraduate student studying Psychology and Criminology at the University of Kentucky. After graduation, she plans to attend graduate school, pursuing a Ph.D. or PsyD. in Clinical Psychology. Jorden has previous experience working with children and teens who have mental disorders and continues to gain experience as well. Jorden's goal is to become a clinical psychologist for young children and teens who experience anxiety, depression, PTSD, bullying, and developmental disorders. Jorden's goal is to help others become comfortable and confident with themselves and believe in their own abilities. She hopes to open her own practice someday and make it accessible to anyone who seeks out psychotherapy for mental health disorders.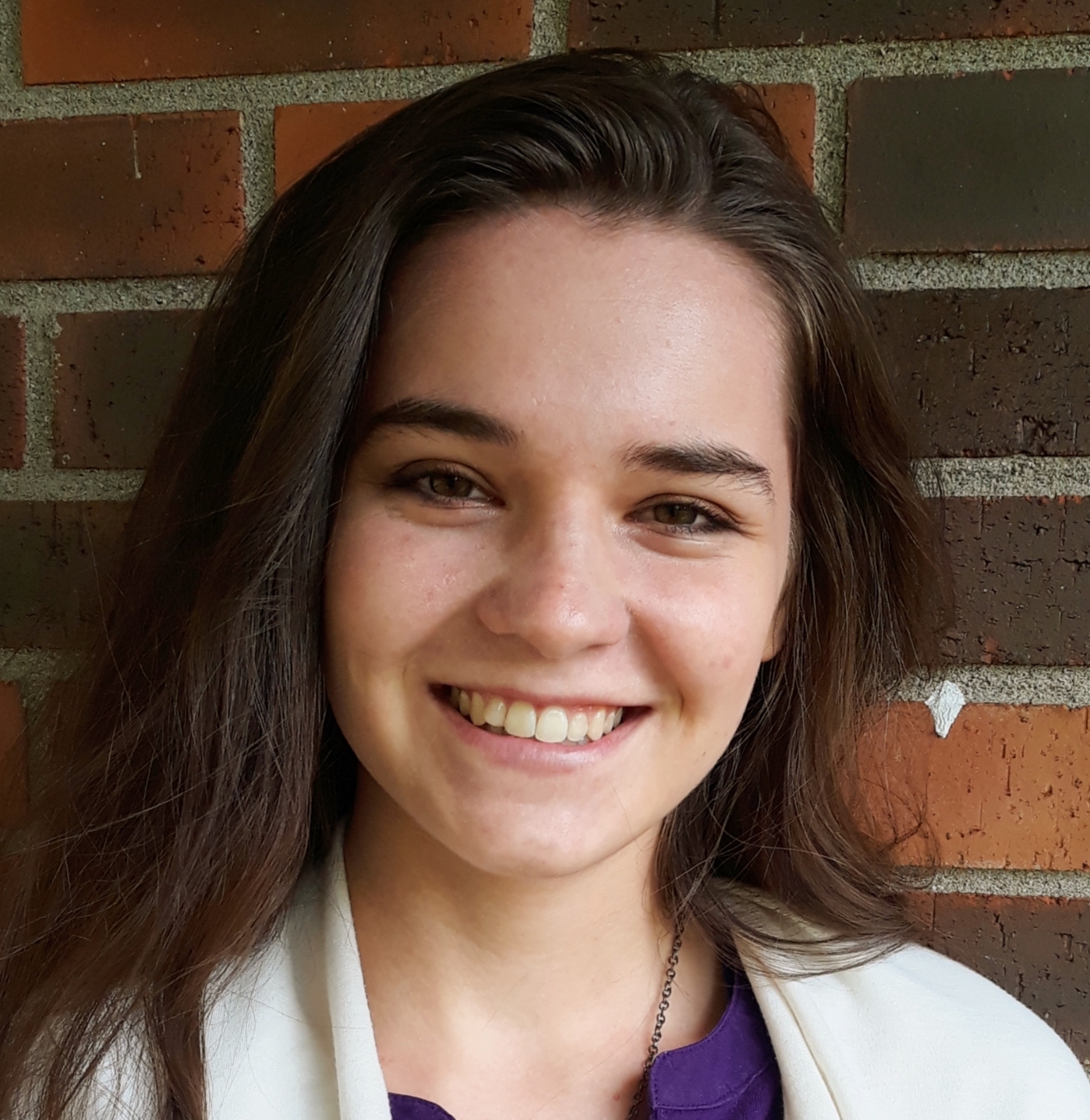 Elaina Cravens
Elaina is a senior majoring in neuroscience and minoring in psychology. After her undergraduate degree she will pursue a career as a practicing therapist by completing a graduate degree in psychology or social work. Her clinical interests are mindfulness-based treatments in service of targeting cognitive and emotional patterns that are present in individuals with anxiety and mood disorders. She hopes to specialize in disseminating mindfulness-based skills to those with anxiety or depression. In this area, one of her interests is in providing mindfulness-based cognitive therapy (MBCT) for preventing depression relapse.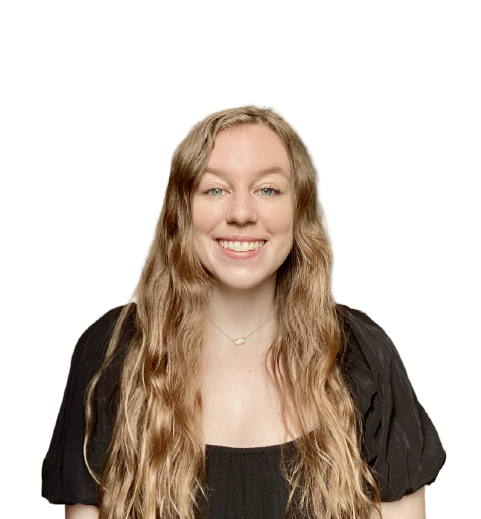 Heather Woodie
Heather is a junior undergraduate student currently studying Psychology and Criminology at the University of Kentucky. Her primary research interests include forensics, reforming mental health care for incarcerated individuals, and PTSD. Following graduation, Heather plans to attain a Ph.D. or PsyD. in Clinical Psychology. With this degree, she hopes to become a forensic psychologist or practicing therapist for underserved communities, trauma victims, or children.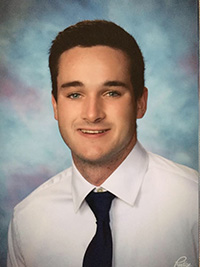 Christian Bugher
Christian is a current third year psychology student at the university of Kentucky. His research interests include forensic psychology as well as PTSD treatment for individuals returning from combat or war torn areas. After graduating he plans on pursing a PhD in clinical Psychology or a law degree with a focus on forensic psychology and the interaction between law and psychology.